 Opening in 2014, Seaside Day Spa offers "Authentic Thai Massage" Our therapists are from Thailand, professionally trained in theraputic Thai massage.
We provide more than just professional services, we also provide a comfortable atmosphere that ensures relaxation. Nothing is more important than finding solace and being able to recharge the mind and body. With us taking care of you, you can do just that.
Our staff is made up of certified professionals that take personal wellness very seriously.
Every person that has walked through our doors has not wanted to leave!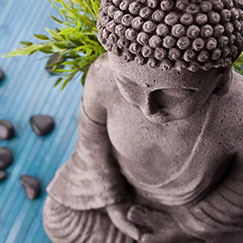 What Our Clients Have to Say
Amazing!!!, Best massage ever!, management and staff where very professional, I have been everywhere and that was the best massage I have ever had! I didn't want to leave!
Come to Seaside Day Spa and find out for yourself what everyone is talking about.
We Are Open:
Monday - Saturday
10:00 AM - 6:00 PM
Sunday
By appointment only
Learn More About Seaside Day Spa